helping today's dream event become tomorrow's reality!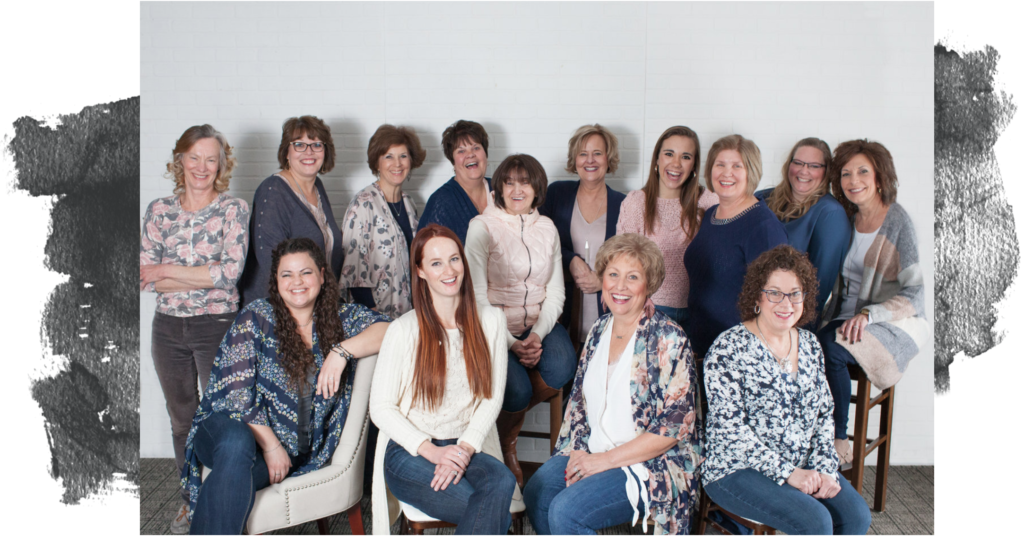 Create A Scene began in late 2007 after Sue's two boys got married. We thought this would be a great little hobby business and it would allow us a creative outlet. Little did we know that we would go from 12 events that first year in 2008 to now over 1200 a year.
We pride ourselves in our customer service, attention to detail, trending inventory and start to finish event perfection! We love to make our clients event a one of a kind and taking the worry and stress of the event off the client so they can enjoy their day and event. The support we have received from our past and current clients along with family and friends has made this a dream come true.

Sue is married and has 3 grown boys and 5 grandchildren. In Sue's spare time, she enjoys spending time with her grandchildren, shopping and crafting. She is very active at her church and loves to travel.

Kristy is married and has 1 grown son and daughter-in-law. Kristy enjoys volunteering in her spare time. She is active in the Washington Rotary Club, St. Jude and her church. When she is not volunteering she loves to play trivia and following politics and current affairs. She calls herself a political junky.

WHAT ARE THE FEES ASSOCIATED WITH DELIVERY + PICKUP?
Depending on the venue – same night or next day pick up fees are applied
We deliver anywhere. Within a 20 mile radius of our Morton store the delivery fee is $120 for delivery and pick up. Delivery outside this radius is based on availability and a $6 per mile delivery/pick up fee.
WHEN IS FINAL PAYMENT DUE?
We ask that final payments be made 5-8 days prior to your event. We are happy to bill after the event if any additional needs get added after that.
WHAT IS YOUR CANCELLATION POLICY?
Our deposits are non-refundable.
HOW DO I GET AN ESTIMATE FOR MY EVENT?
We offer a free consultation for you to come into our showroom, review your needs and wants and we will then provide a detailed price calculation for you. Your items and date are NOT reserved until we receive your deposit.
CAN I MODIFY MY EXISTING RESERVATION?
Absolutely! You can make changes on your order through the whole process. Twenty-one days prior to your event, florals will be ordered so at that point we ask that changes be limited to final counts and minor adjustments.
HOW FAR IN ADVANCE SHOULD I MAKE MY RESERVATION?
The sooner the better! We do ask that your venue and colors be finalized before making your appointment. These are two important things that make your appointment run smoothly.