CELEBRATING LOVE WITH SAMANTHA SUZANNE PHOTOGRAPHY, POLLEN AND PASTRY, LEIANA HILTON MAKEUP ARTIST, ADORE BRIDAL & SPECIALTY, THE ELEMENT OF BEAUTY AND AMY MULDER PHOTOGRAPHY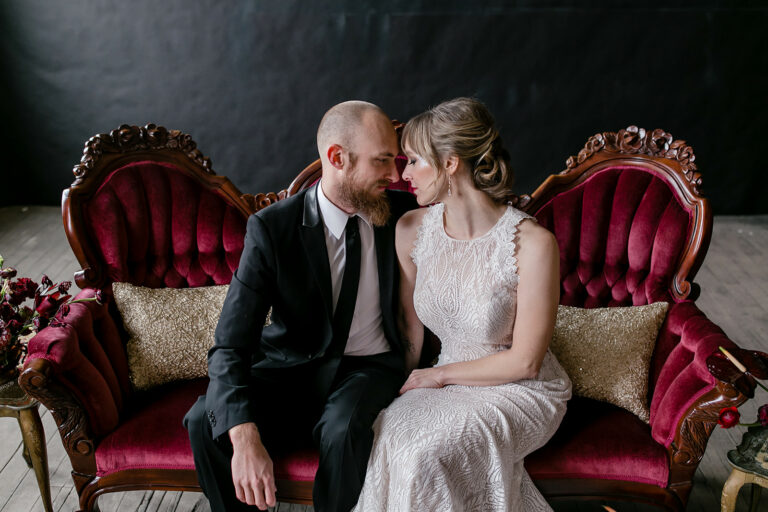 Is there anything we love better than love? Yes, of course we will help you "spruce" up your trade show or corporate event with our beautiful rentals, but really, we do this for love.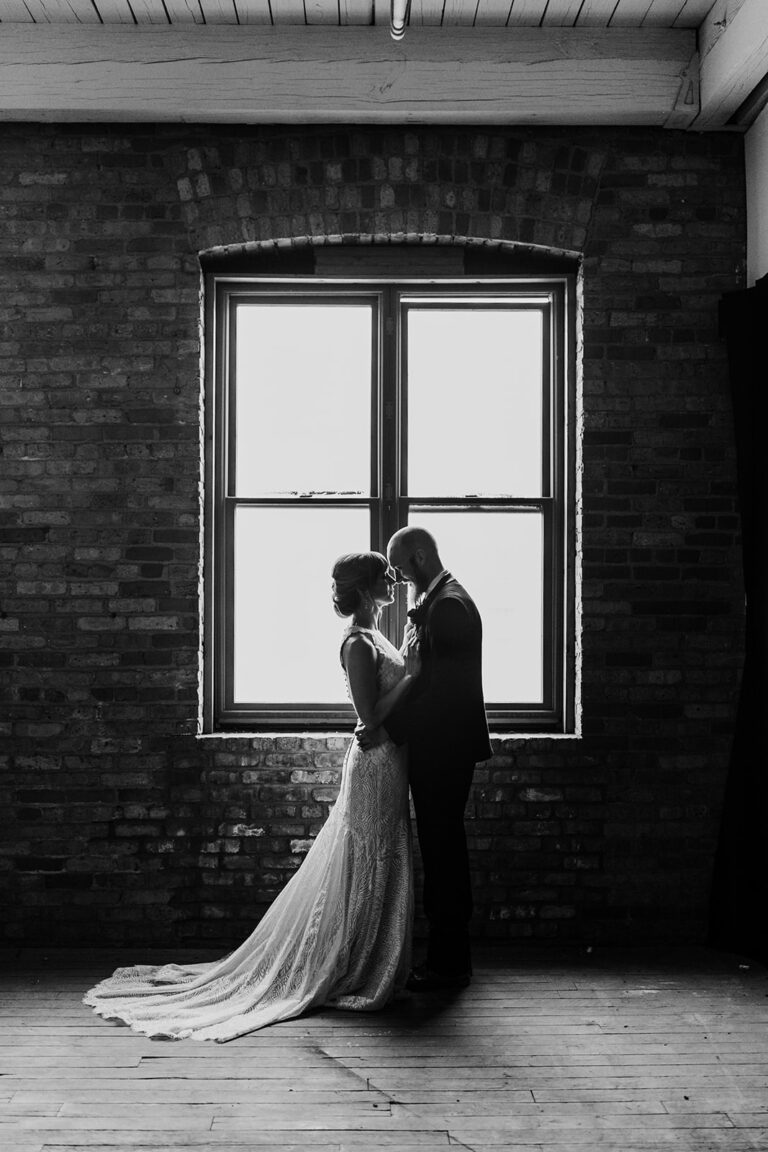 For those first looks down the aisle, for those pledges and promises as two people commit their lives to each other, for the first family photos in the three years since your cousin's wedding, for meeting the spouses of your college friends and little ones making new friends as the DJ starts warming the room up.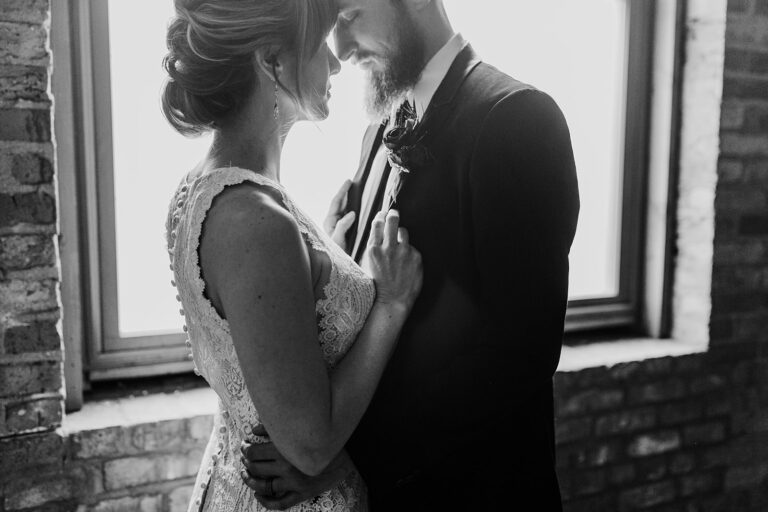 And who can show us love more than Ross and Amy who have been married for almost 10 years? Who has seen the better and worse, richer or poorer, heartache and happiness, joy and disappointment more closely than a couple committed to each other year after year after year?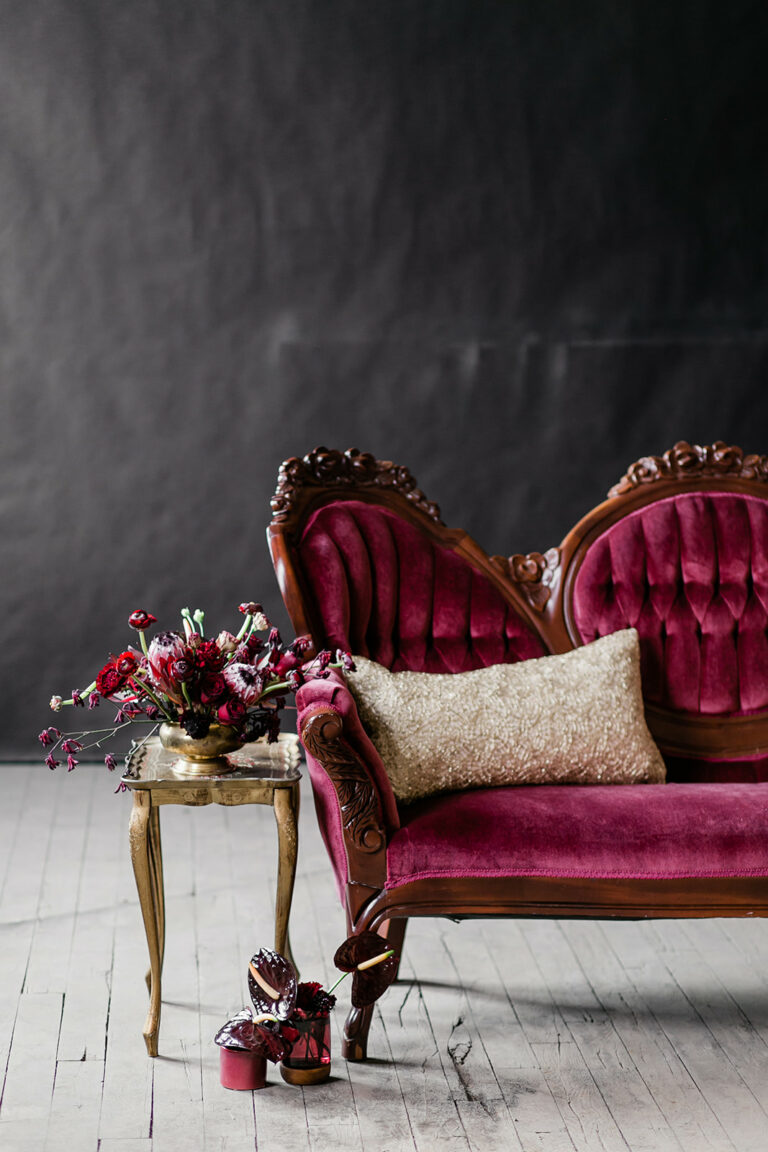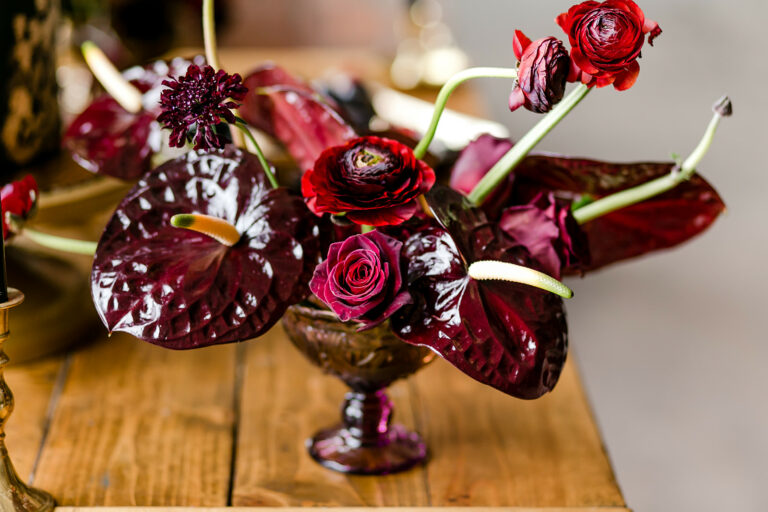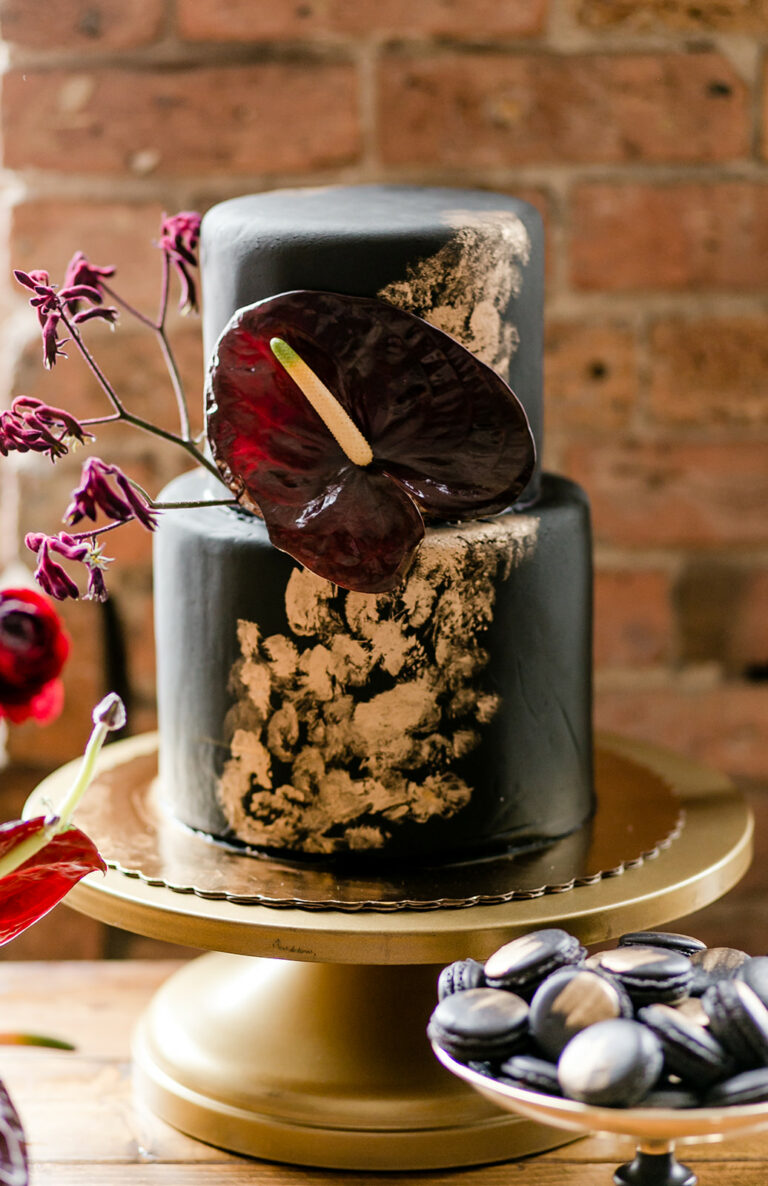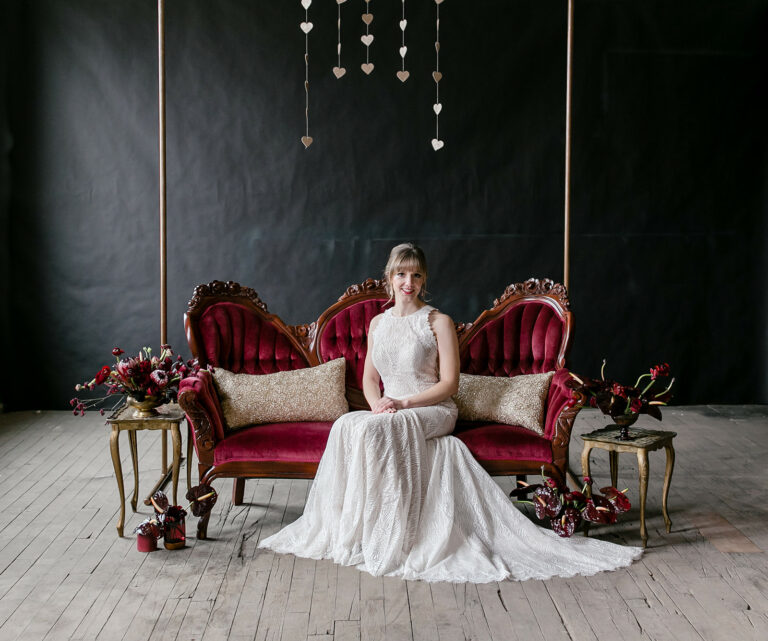 We hope you have a lovely wedding – It's our entire mission! But we really hope you have a lovely marriage – the kind that turns into a lifetime of old photo albums and vacation memories and inside jokes and memorable Christmas ornaments and shared goals and that one favorite dessert and unwavering trust and lots and lots of laughs.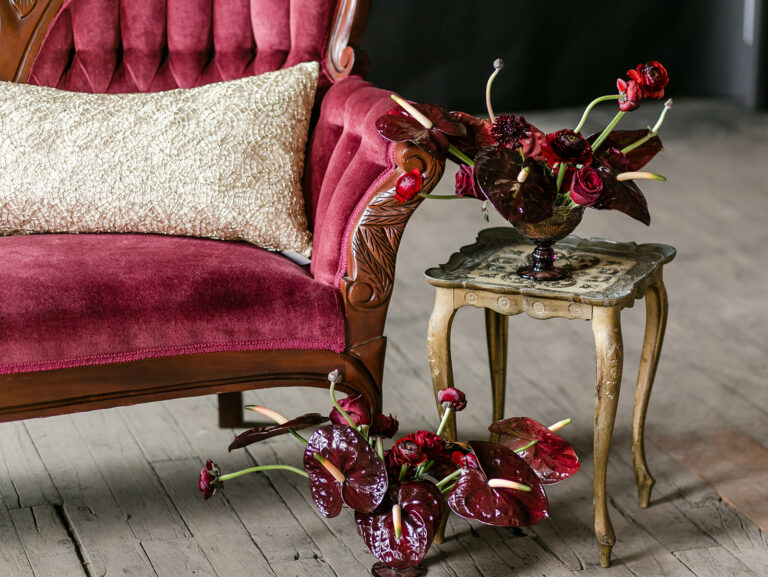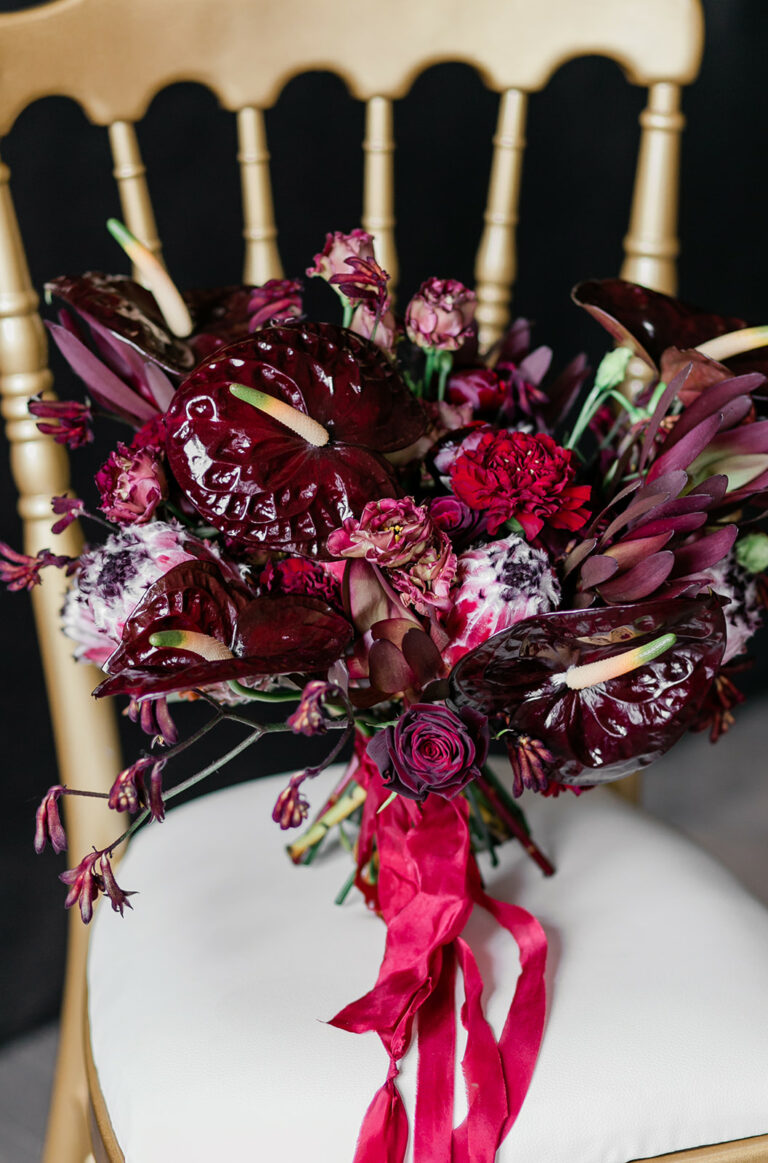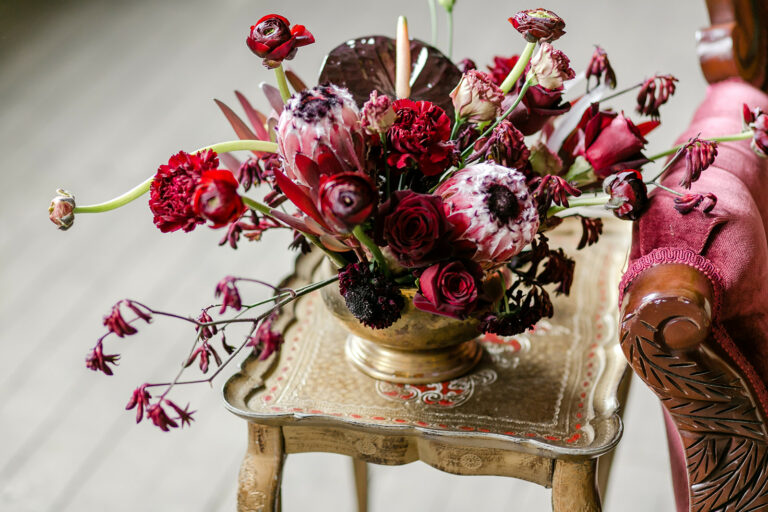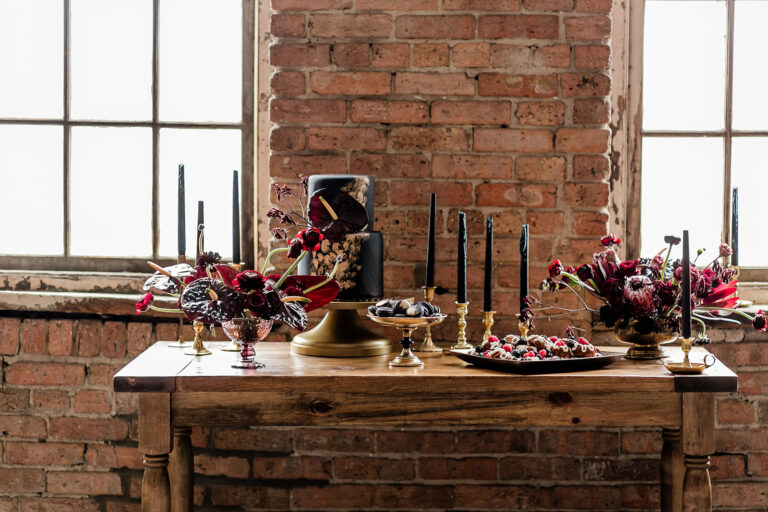 Spruce Rentals inventory shown includes the Audrey Sofa, Heather Sweetheart Table, Italian Nesting Tables, Brass Candlesticks, Sylvia Copper Arbor, gold Napolean Chair and new beaded gold pillows that are yet unnamed (just keeping it real!). Photos taken inside the new Spruce Warehouse at The Mill.